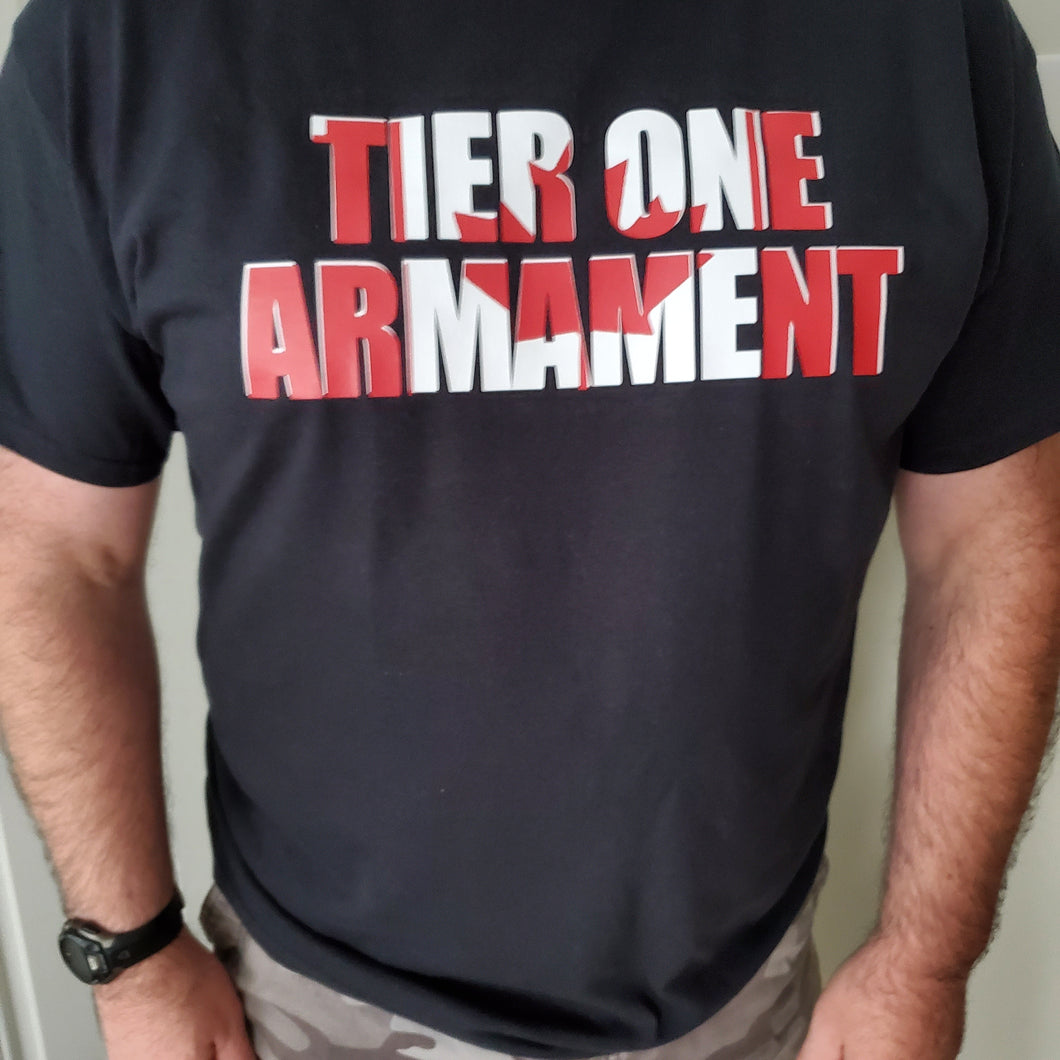 Tier One Armament Canadian Tee
Regular price $15.00 Sale
Love Canada? Love Tier One Armament?  Well you can have both in one shirt!  It's like chocolate and peanut butter.  Peanut butter and jelly.  Milk and cookies.  This shirt exemplifies it all!   
Adult sizes listed.  Email tieroneadam@gmail.com for kids sizing.  We use Gildan t-shirts. 
It takes a little longer to source the 2xl and above so the timeframe will be a little longer to get the shirt created.