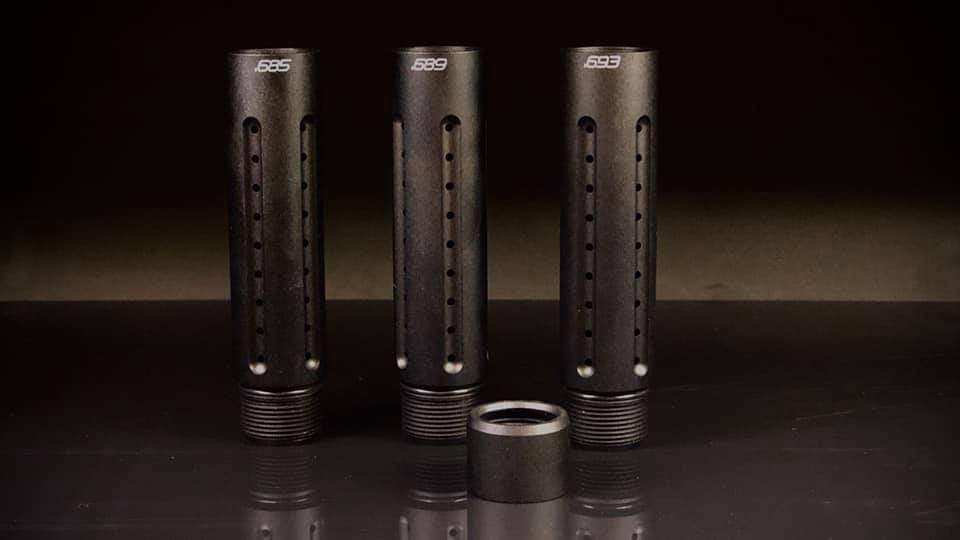 Carmatech N.I.P.S. (Nemesis Interlocking Projectile Stabilizers)
Regular price $184.99 Sale
This four piece kit is designed to:
Reduce down range acoustics
Stabilize the projectile post rifling, by centering the projectile on the projectiles path; thus reducing down range nutation (corkscrewing). Nutation is caused by a free body spinning about an axis, when the "center of mass" of said body is offset from the flight path.
Precision bored Aerospace grade billet 7075-T6
Three muzzles one inch (1.00") od by four inch (4.125") long
All Nemesis and Nemesis FSC/T8.1 barrel systems.