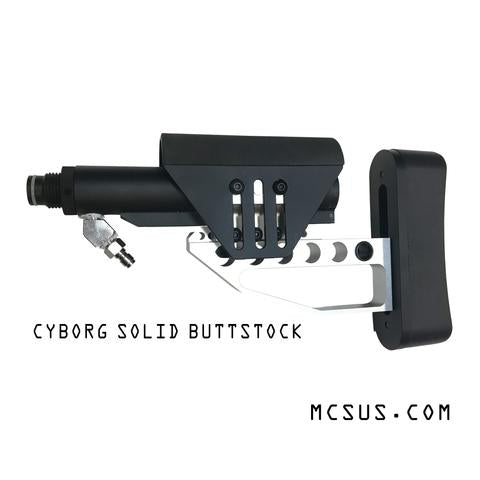 Cyborg Solid Buttstock
Regular price $118.00 Sale
Cyborg Solid Buttstock is compatible with the solid remote buttstock adapter with multi-position adjustment from length to cheek riser. Incredible adjustability to let you customize the exact position to fit your shooting style for optimum stability.
Compatible with all markers with a rear air ASA (TI5, Milsig, Maxtact, RAP4, TACAMO, Etc.)
PRODUCT DOES NOT INCLUDE SOLID REMOTE BUTTSTOCK ADAPTER (ALSO KNOWN AS BUFFER TUBE).  THAT ITEM IS SOLD SEPARATELY.  

Key Features:
-  Multiple adjustable positions
- Air through remote 
- Universal adapter - compatible to all  markers with rear air