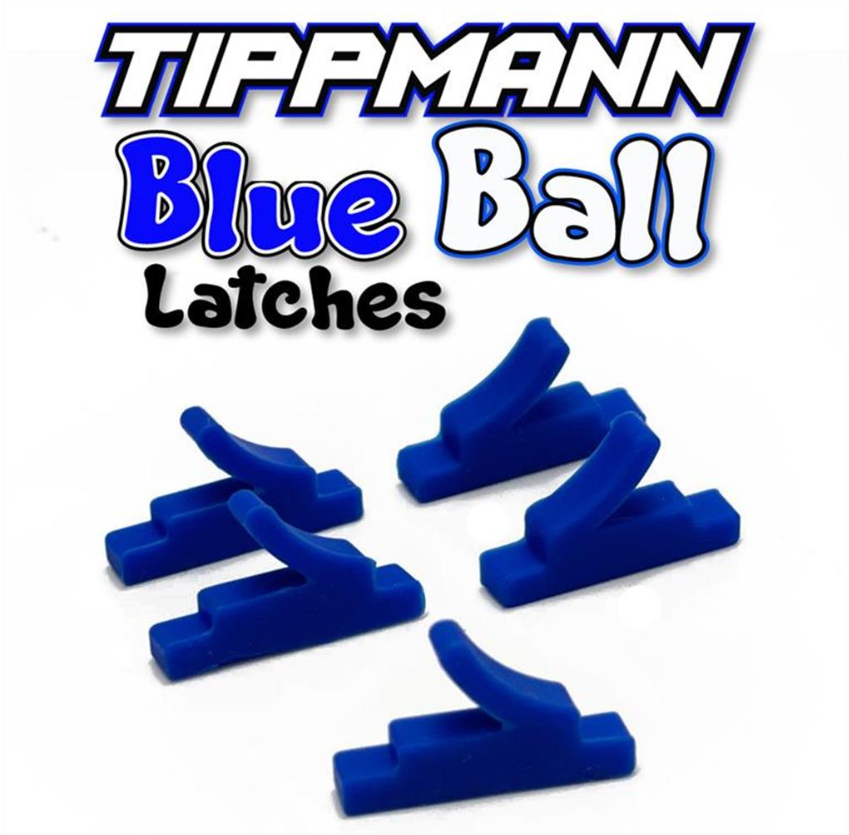 TechT Soft Touch Paintball Detent
Regular price $17.99 Sale
Balls detents/latches are one of the many parts that can make or break a paintball marker, and sadly wear out over time. When that happens you shoot 2 or more balls per shot and often spew liquid paint out the end of your barrel. That's not as good as it sounds. When that starts to happen, it's time to replace them. 

Made from a proprietary rubbery blend of awesomeness, the TechT Soft Touch Blue Ball Detents are designed to be soft on your balls, fit like a glove, and keep your balls sailing one at a time, These detents will be holding your balls securely in place for a long time to come, and when they don't, the bright blue color will be easy to see inside the breech. Don't trust your balls to just anyone. 
Soft - But Not TOO Soft. Just Right On Your Balls
Blue - High Visibility so when they are worn out, you can see it and replace them.
Fit Most Tippmann Paintball Markers and Similar
5 Detents/Latches Per Package = 5 Rebuilds